Latest News as of 19th of May 2015:
"The Australian Vintage Aviation Society" in short TAVAS did extraordinary work on completing and finishing up my Fokker E.III. The aeroplane in the meantime has made its maiden flight and entered the registration process
In opposite to the wide spread opinion that the flying charackteristics of the aeroplane have been pretty poor, the initial test flights prooved this to be wrong. Andrew Carter, who did the test flying was quite impressed by the aeroplane.It apears to be quite stable while still sensitive to the controls. Wing warping gave it good manouverability which was true for all axis. The gyroscopic effect of the rotary engine was neglectible. The only shortage was the low effectiveness of the rudder he wrote. This draws a different picture from what I have expected to hear, judging from the reports of captured aeroplanes - well the enemy might never have been allowed to have good weapons - and what has been told about other reproductions of heavier construction with none authentic airfoil sections, stationary engines, ailerons and overweight.
I am indeed proud of my reproduction and I am happy to see it in public in Australian skies until 2030 under Andrew Carter and TAVAS. In 2030 the aeroplane will be returned home to Germany with its engine and under Australian registration fully airworthy so that it - if the gods grant it - will be shown and flown before the German public. So at least are the baselines of the agreement.
More details can be found on their website at http://www.tavas.com.au I certainly will also report about the progress here.
My Fokker E.III during preparations prior to take off and in flight. All photographs are by TAVAS. Their magnificent work is worth being supported, so check out their website!
The building of our two new triplanes is in steady progress, too. Those interested in it can follow the progress in closer detail via my facebook page. You may just look me up under my name there.
One of the aeroplanes I built for a custumer in flight.
"Fokker D.VIII - In Detail"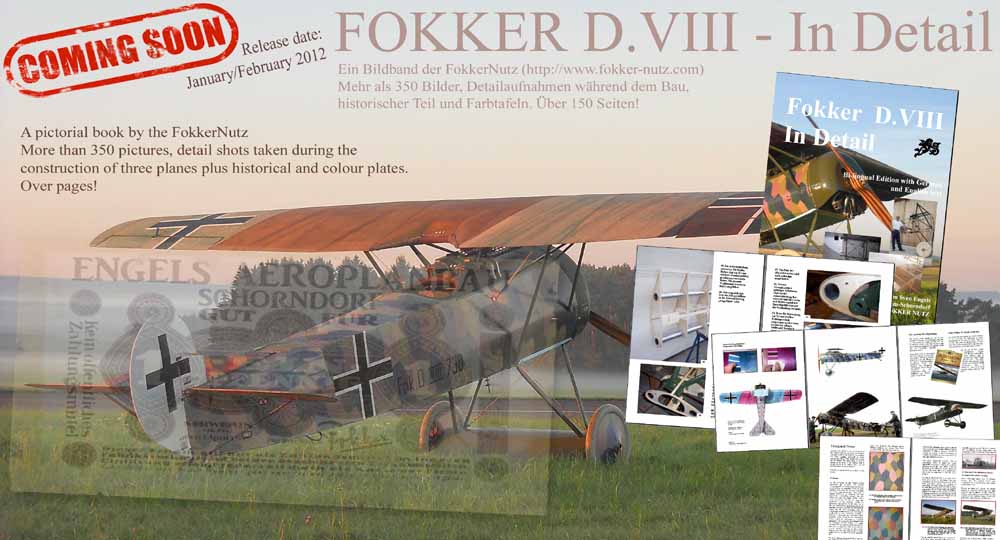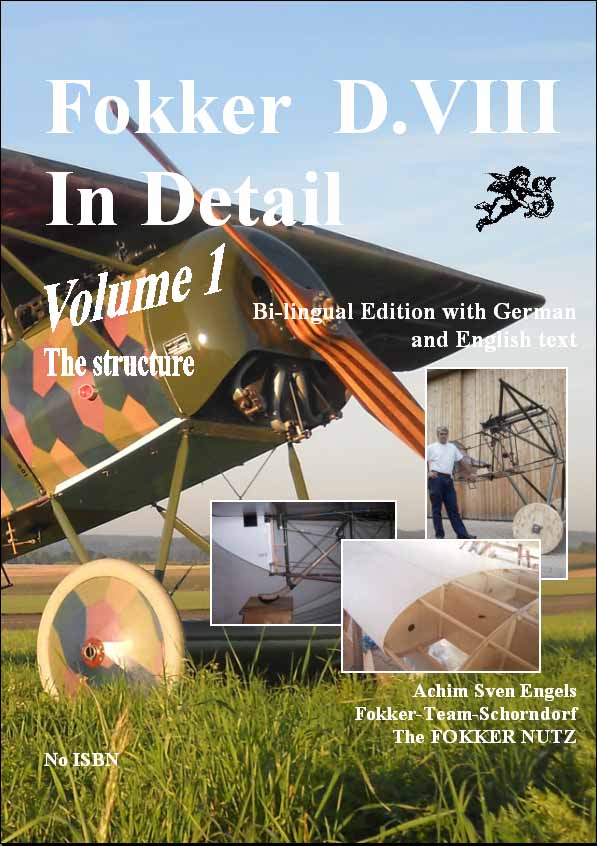 Volume 1 - The structure
278 Fotos auf 120 Seiten.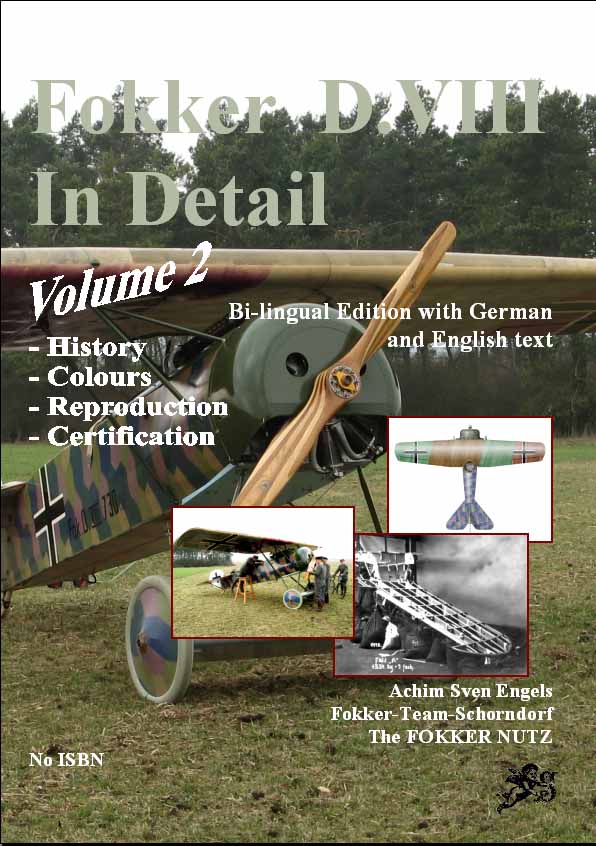 Volume 2 - history, colour schemes, reproduction, certification...
80 Photographs, history text, colour plates, use... ... 60 pages.
Both books appear as downloadable files. The quality is much improoved over previous releases in the same series.